3T3-L1 脂肪細胞
Tweet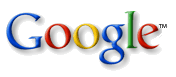 概要: 3T3-L1 とは
培養、分化誘導のプロトコール
Mitotic clonal expansion について
分化の阻害および促進

広告

概要: 3T3-L1 cell
3T3-L1 は マウス に由来する脂肪前駆細胞株であり、脂肪細胞 adipocyte の研究に最もよく使われている細胞である。
培養、分化誘導プトロコール
10% FBS を含む培地で培養し、コンフルエントになると細胞同士の contact inhibition によって増殖が停止する。この状態でインスリン、デキサメタゾン (DEX)、イソブチルメチルキサンチン (IBMX) を添加すると、1 - 2 回の細胞分裂が起こり、脂肪細胞へと分化する。この細胞分裂を mitotic clonal expansion という。
Mitotic clonal expansion
Mitotic clonal expansion は 3T3-L1 では脂肪細胞分化の開始に必要であるが、そうでないとする意見もある。ヒトの脂肪細胞ではさらに不明な点が多い。
These results show that MCE is a prerequisite for differentiation of 3T3-L1 preadipocytes into adipocytes (4).
Whether 'mitotic clonal expansion' is required for differentiation is controversial; however, it is clear that some of the checkpoint proteins for mitosis also regulate aspects of adipogenesis (5).
It is uncertain whether primary preadipocytes prepared from human fat pads have already undergone mitotic clonal expansion in vivo (3).
分化の阻害
実に多くの報告がある。
Dimethylfumarate (1): STAT3 を介している
Ursolic acid (2): LKB/AMPK pathway を介している
分化の促進
活性酸素 ROS (3): 高濃度の ROS はもちろん細胞を傷つけ、ときにはアポトーシスを誘導するが、低濃度の ROS はむしろ分化や分裂を促進するという報告が多い。

広告

References
Kang et al. 2013a. Dimethylfumarate suppresses adipogenic differentiation in 3T3-L1 preadipocytes through inhibition of STAT3 activity. PLoS ONE 8, e61411.
He et al. 2013a. Ursolic acid inhibits adipogenesis in 3T3-L1 adipocytes through LKB1/AMPK pathway. PLoS ONE 8, e70135.
Lee et al. 2009a. Reactive oxygen species facilitate adipocyte differentiation by accelerating mitotic clonal expansion. J Biol Chem 284, 10601-10609.
Tang et al. 2002a. Mitotic clonal expansion: a synchronous process required for adipogenesis. PNAS 100, 44-49.
Rosen et al. 2006a. Adipocyte differentiation from the inside out. Nat Rev Mol Cell Biol 7, 885-896.
コメント欄
サーバー移転のため、コメント欄は一時閉鎖中です。サイドバーから「管理人への質問」へどうぞ。